Jayce Ivanah is an American exotic dancer and model from Atlanta. Ivanah is well known since her young age of 19-years as an exotic dancer and has a broad outlook she is proud of her profession and does not care about the society trolling at her back.
Jayce Ivanah's Career And Her Lovely Profession-
Most people are unaware of the fact that Elena is the real name of Jayce Ivanah, but she prefers to keep the name Ivanah for her career. She was born on 14th January 1996 in the Phenix City of Alabama, United States. She currently lives in Atlanta, where she is a model as well as an exotic dancer in most of the global stripping clubs. Jayce Ivanah is a global celebrity today who prefers to keep a low public profile. She avoids family discussions out in the public but some facts have been gathered from her statements and interviews.
Ivanah is an American citizen from Alabama. She revealed that a lot of people question her about her ethnicity in one of her interviews. She appears to be mixed race by her skin tone and looks but she claims to be white. She cleared it that her mother belongs to the Indian, Comanche race and that's from where she had her ethnicity mixed. However, she prefers to follow her dad's race.
Recommended – Mia Khalifa Biography
Jayce Ivanah's Early Life And Family-
Ivanah's profession does not permit her to reveal her family details. However, she often speaks about them in a few of her interviews. Her family consists of seven members but the names are still unknown which include both her parents and four siblings. Jayce revealed that she is having a very good relationship with her mother and sisters. Her parents had a long married life of eighteen years which broke and both of her parents are with their partners and are on good terms.
Jayce Lvanah's Biography-
Jayce being an exotic dancer is a young and beautiful model as well. At the age of nineteen, she started her career. She also featured in music videos like "Soulstice" and took part in several photoshoots. People often get confused about their profession. There are rumors of her being a porn model as well which is nothing more than a lie. Jayce Ivanah has mentioned that she is a sensual dancer but she will never be a part of the porn industry because she does not want to make her body entertainment material for people. 
Jayce Ivanah is sure that she will not continue her sensual dance in the future. She mentions that she does not want that her daughter gets influenced by her career at a tender age. However, she wouldn't mind if her daughter continues with the profession.
Suggested – Emily Rinaudo Biography
Jayce Ivanah's Net Worth-
Jayce Ivanah has come up with huge popularity and fame within half a decade. Jayce Ivanah is approximately having a net worth of $500 thousand. Ivanah worked as a make-up artist and in restaurants too. Since 2015 she had been active in her career.
Jayce Ivanah's Boyfriend And Love Life-
Jayce Ivanah revealed that she had been single for a long period but she had a boyfriend. Ivanah shared her love life where she revealed that they both met in a club where the man fell for her instantly and wanted to take her out on a date. She was on a work trip for three days where the person met her every day and tried to show her sincerity. She was so close to someone for the first time.
They both bonded on a good note and started dating soon. They were together for 6 to 8 months. They started living together. Later she came to know that the man fooled her and was already married. She could have destroyed the person's married life but she was wise enough to end the relationship instantly. Ever since Jayce Ivanah has been single and does not wish to come into any relationship. She is having a daughter but she has not revealed the name of her daughter's father.
One of the biggest news related to Jayce Ivanah was her best friend cheating on her with her ex-boyfriend. She did not reveal much but said that people change with time and no one is permanent. It was very hard for her to stay firm and strong after being hurt by her loved ones. It was very shocking to see that the heartbreak had no impact on her work field.
Jayce Ivanah revealed that she is a single mother as she is having a daughter which is a biological one and not adopted. She prefers to keep the name of her daughter's father secret. There were rumors that the girl is the daughter of her ex-boyfriend but she never accepted that rumor to be true. Ivanah loves her daughter and she is concerned about her upbringing too. In one of her interviews, she mentions that she is going to end her dancing career because it may have a negative impact on her daughter at a very early age.
Don't miss: Rachael Leigh Cook's Biography
Interesting News Related to Jayce Ivanah-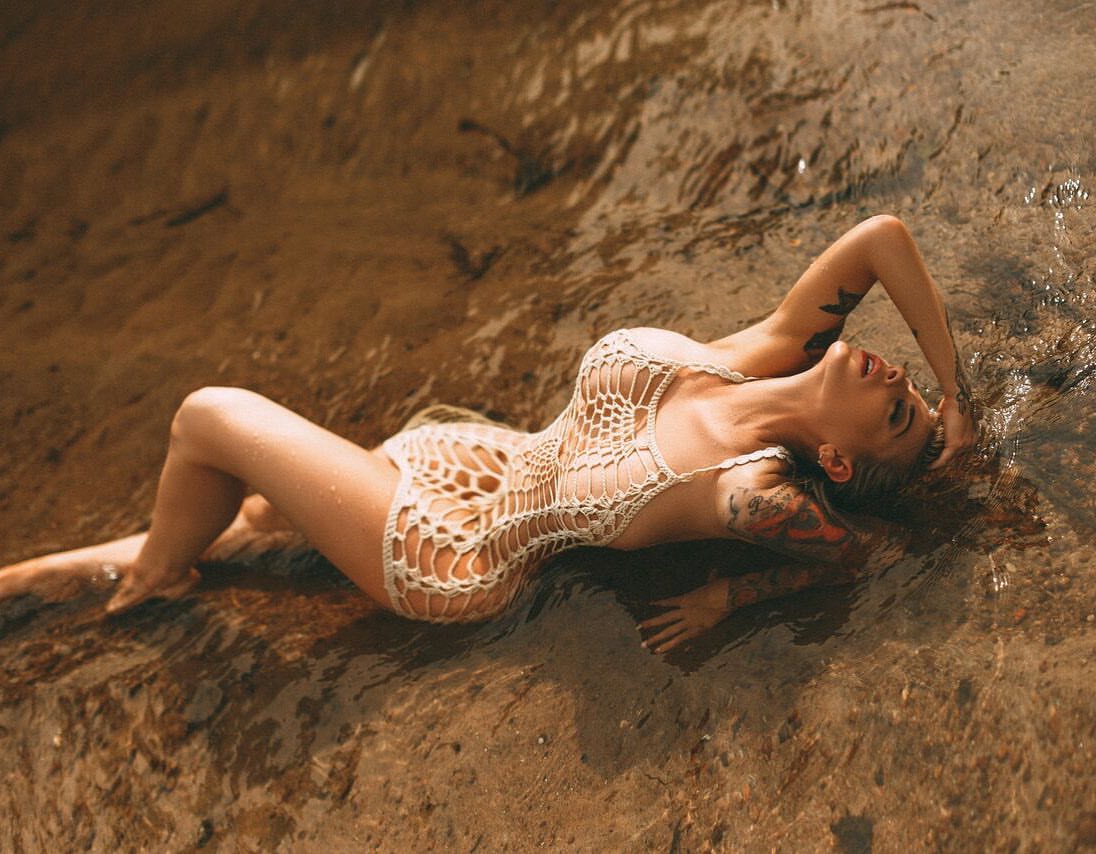 In 2019 the "Babes in Toyland", a charity event was held at the Academy Nightclub which was attended by Jayce Ivanah. In the red carpet interview session, she came up with a controversial reply. She said that the party missed the beautiful girls and the handsome guys which should be a part of every party. The controversy gave rise to the fact that Ivanah is having a perverted outlook and she needs handsome men to enjoy a party.
Jayce Ivanah was once offered $50 thousand by a person to be his private prostitute but she refused the deal and clearly mentioned that she has got a lot of offers like these in her entire career, she clearly reveals her mindset where she does not want her body to get exploited by the men out in the society. She has also rejected proposals and denied being a part of the porn industry.
It is very rare to see independent women living their lives in their own way where they break all the inferior outlooks of society and set an example for the female society. Jayce Ivanah is a perfect example for all the females who are still caged within the barriers of society.
The Apzo Blog has a wide range of celebrity news that updates constantly. With many celebrity pictures and up-to-date information, it is easy to keep up with your favorite stars. Come check us out today!
Leave a comment below and let us know what you think of this item and our photos. Comment soon and often!